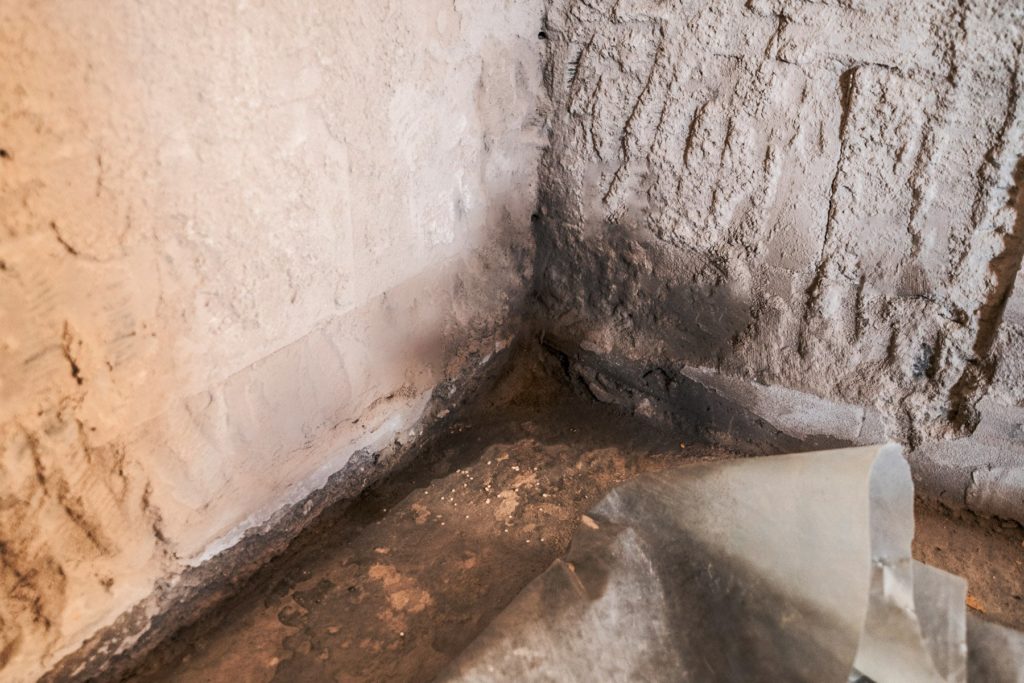 Water penetration

The Reason
Permeable joints in the floor-wall connection area. When it is no longer a question of moisture but of water in the cellar, special measures are required. There may be many causes for water penetrating in liquid form. First of all, it must be ruled out that it is damage to water-bearing pipes in the building. If it is established that the ingress of water from outside is the cause, then such damage can also be counteracted from inside. Cracks caused by uncontrolled settlements, missing or non-functioning drainage systems or increased groundwater levels can be the cause of such damage. After heavy rainfall, water often penetrates the building. In this case, we speak of "temporarily accumulated seepage water". In this case, the rainwater cannot seep away quickly enough or be drained away by a drainage system. It accumulates on the outer waterproofing over a longer period of time. If the waterproofing is not designed for the load case "pressure water", rainwater may enter the building through the connection joint between the floor slab and the wall work. This water penetration must be prevented because it can lead to unforeseeable consequential damage in the long term. A building may also be permanently exposed to water under pressure as a result of an increased groundwater level. If such a building is not planned and sealed accordingly, water will certainly enter the basement.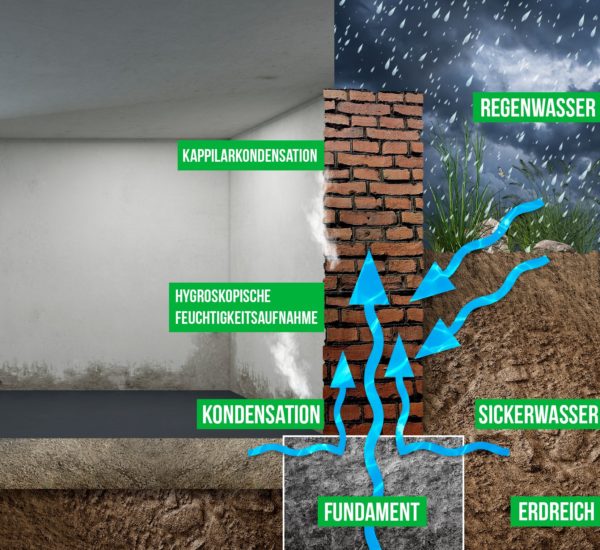 The floor/wall connection

The solution
The solution is a subsequent sealing of the water-bearing joint in the connecting area between floor and wall in the BKM system. Certified and well-matched materials are used that provide permanent protection against water under pressure. These include a two-component resin based on polyurethane, a mineral sealing mortar and a cementitious barrier mortar that is resistant to water under pressure. The system is already able to stop flowing water during application and then form the permanent seal.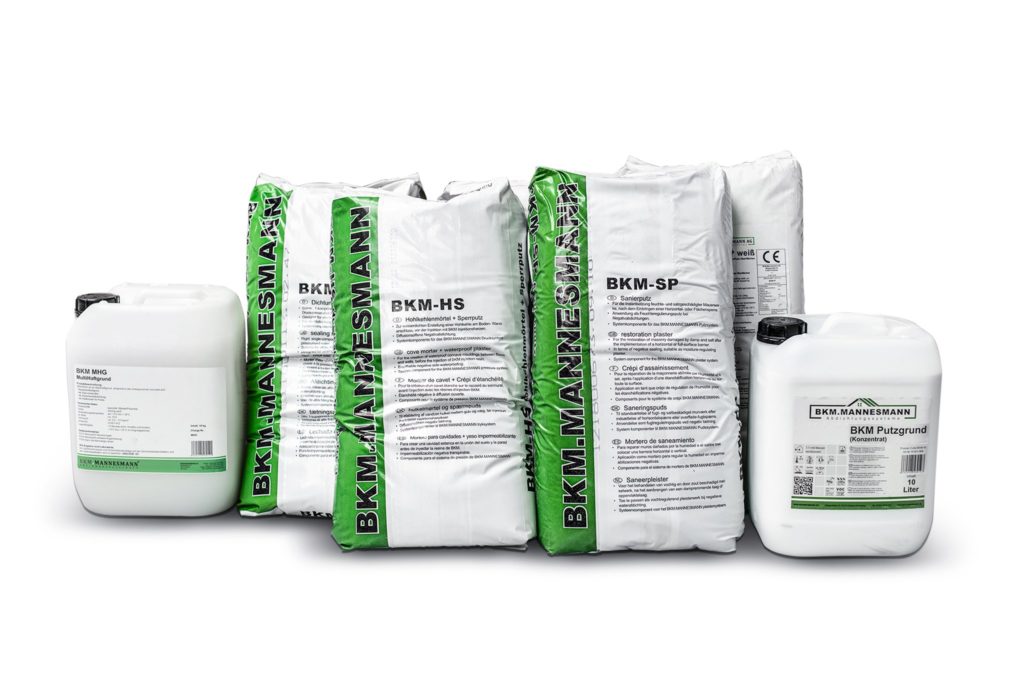 Overview

Buildings that are permanently exposed to water under pressure must be suitably waterproofed. They can lose their function over the years. Older buildings in particular are often exposed to water under pressure because of inadequate external sealing. Over the years, the groundwater situation of a building can change to such an extent that the original waterproofing is no longer adequate. With a subsequent waterproofing by means of a floor-wall connection in the BKM system, the basement of such a building can be permanently protected against the ingress of water. The waterproofing consists of various components: A grout with a waterproof PU resin, as well as a corresponding plaster system.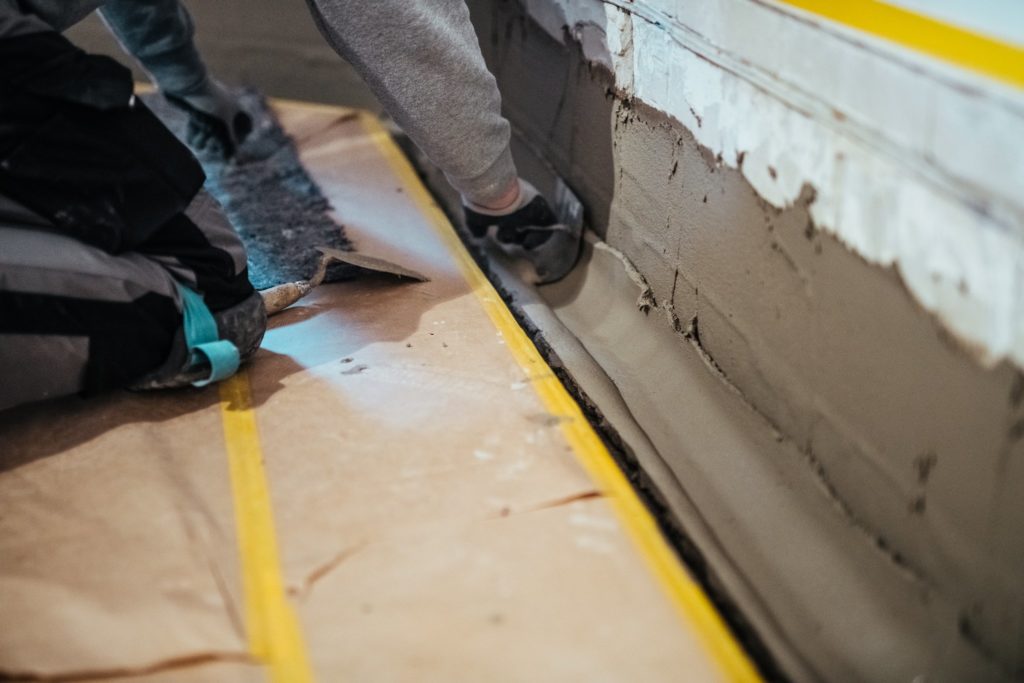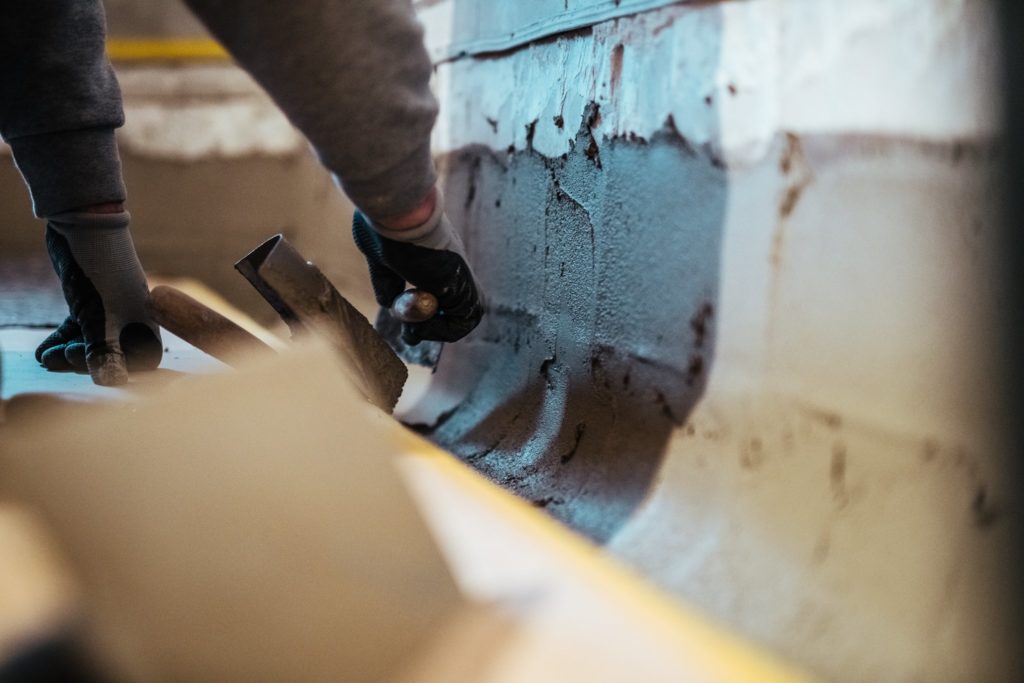 Application

For a floor-wall connection, the joint to be sealed must first be exposed. To do this, the screed is cut and removed in a strip about 15-20 cm wide in front of the wall. The area is primed with a sealing mortar and then a pressurised sealing layer of water-resistant mortar is applied. A layer of sealing slurry is then applied over the sealing layer. Once this has hardened, holes are drilled above it at a distance of 12.5 cm. At an angle of approximately 45°, these are guided down to the floor plate. The drill holes are fitted with packers through which the material is injected under high pressure.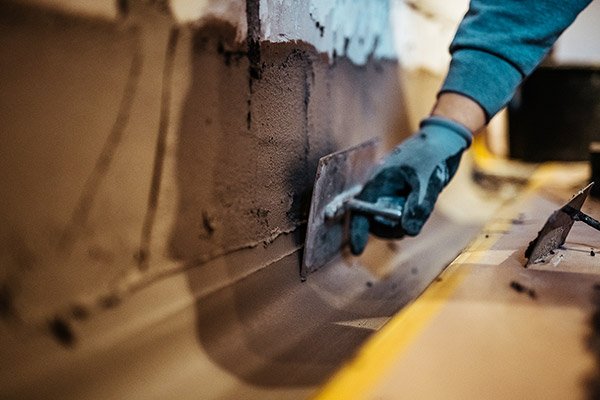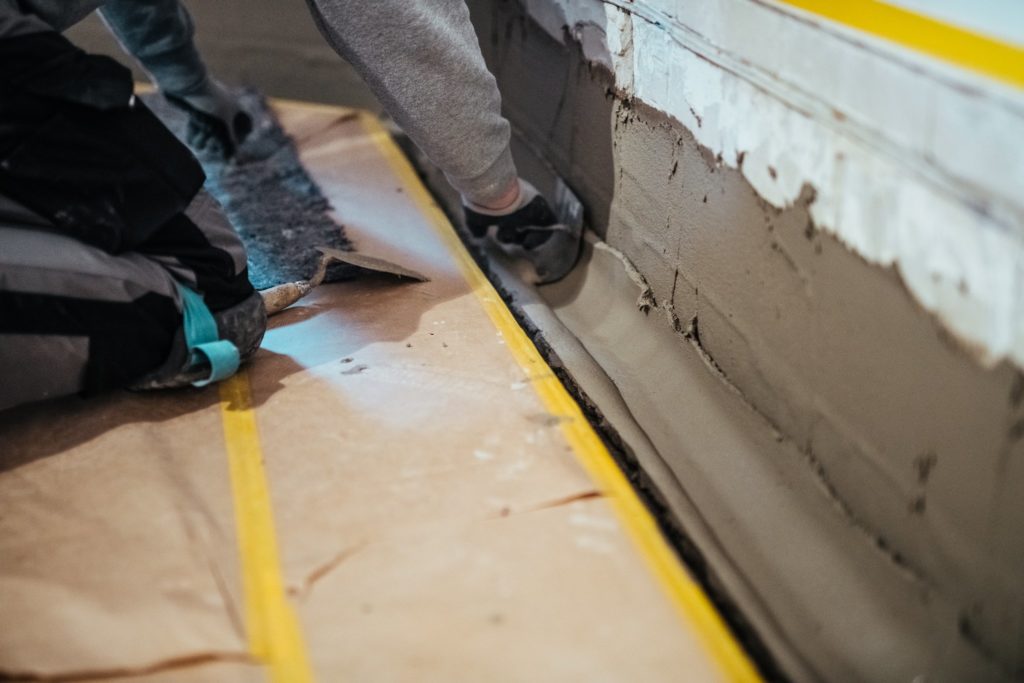 How it works

The two-component resin is pressed into the joint between the concrete slab and the upright wall. In contact with water, an elastic foam is formed. When no water is present, it reacts to form an elastic solid resin that guarantees a permanent seal. The elastic foam stops water from penetrating and fills all voids, which is a great advantage, especially in non-homogeneous walling.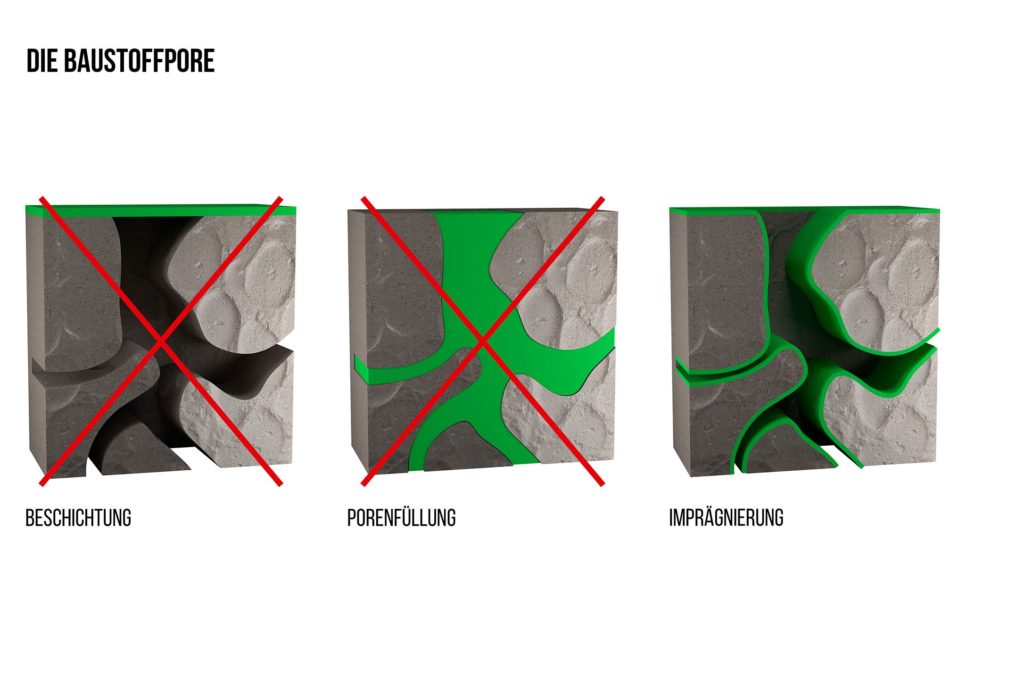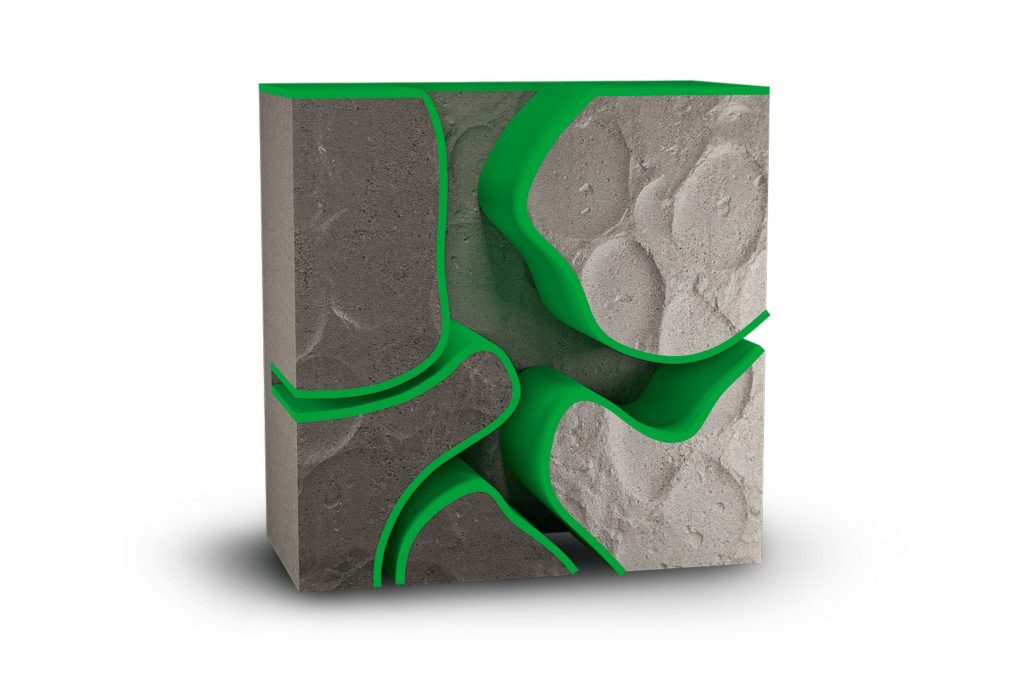 Safety

BKM injection products are manufactured under the strictest quality conditions and are constantly tested for consistent quality and product excellence. To this end, BKM MANNESMANN AG has defined its own product standards that are valid throughout Europe and guarantees their conformity with the name BKM MANNESMANN. This means that every customer can be sure that he always receives and uses only the best quality. Certification by independent material testing laboratories is an important part of quality management at BKM and is carried out and renewed at regular intervals.